bakerly brioche rolls with chocolate chips are a delicious quick brioche snack that will make your days sweeter, perfectly soft and moist.
Looking for a chocolate snack or brunch treat for your sweet tooth?
Look no further, these are perfect right out of the package and have included the right quantity of milk chocolate chips. Also, they are a great pairing for coffee, milk, tea, or juice. Enjoooy!!!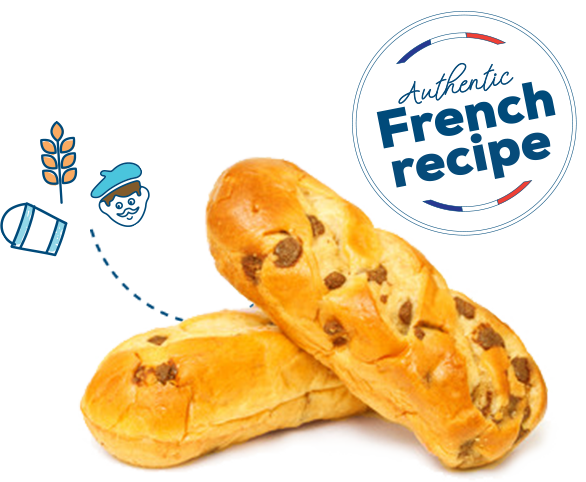 "brioche"

is the hallmark of France… a bread made with wheat flour, eggs and butter for an incomparable texture and taste!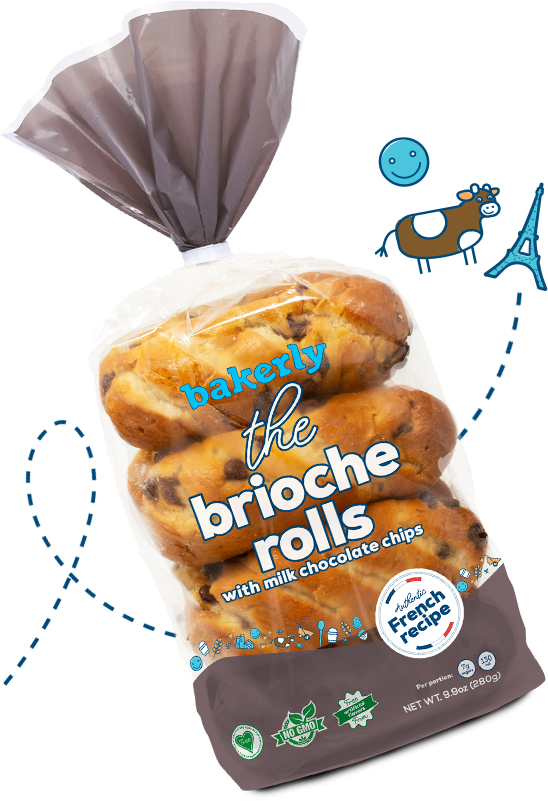 Welcome to heaven! We took our authentic brioche recipe and combined it with milk chocolate chips to create the ultimate indulgent treat without the guilt. It doesn't matter if you eat them for breakfast, as a snack, or on the go; these chocolate brioche rolls are delicious 24/7.
bon appétit!
store our yummy baked good in a dry and cool place.
bakerly brioche chocolate chip rolls have an extended shelf life of 30 days after thaw.
our delicious products are thawed the day we ship and shipped dry.
we do not recommend refreezing bakerly products.