bakerly French brioche baguettes have a soft texture and a fluffy interior. Made with honest origins, our soft baguettes are the perfect way to gather your family around your dinner table.
Looking for an authentic French baguette recipe or a Parisian baguette?
Look no further, the baguette bread is a classic, but the buttery brioche makes it exceptional and incomparable, so it will become your instant favorite with any sub-sandwich filling or as is. We consider it the best baguette for its yummy taste, soft texture, and freshness. Enjoooy!!!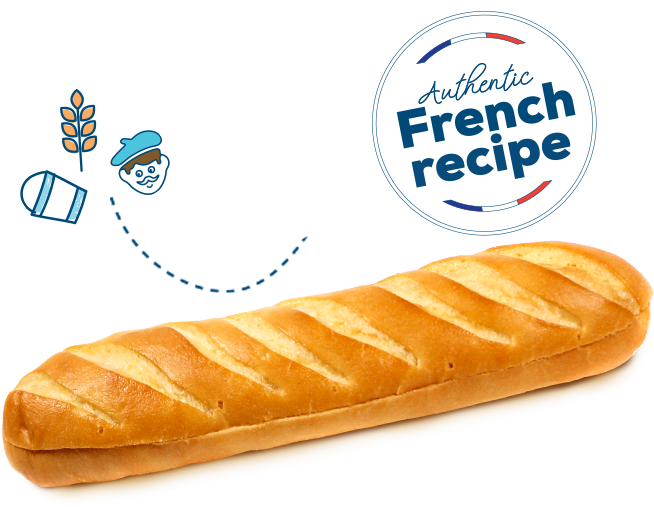 "brioche"

is the hallmark of France… a bread made with wheat flour, eggs and butter for an incomparable texture and taste!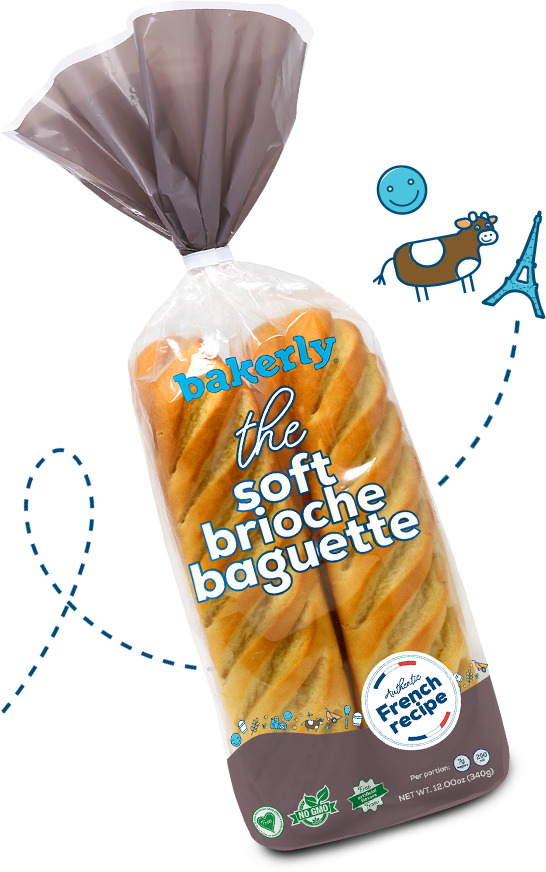 Get ready to rethink everything you know about baguettes after you have tried this rich, buttery, deliciously soft brioche baguette. Made with the best ingredients, you will want to make this the sub to every sandwich. No matter if you have a sweet or savory craving, any ingredient goes great with this authentic French brioche baguette.
bon appétit!
store our yummy baked goods in a dry and cool place.
bakerly soft brioche baguettes have an extended shelf life of 30 days after thaw.
our delicious products are thawed the day we ship and shipped dry.
we do not recommend refreezing bakerly products.