the French pancakes to-go!
Description

the bakerly French pancakes to-go have become a family favorite. The 1st ready to eat French pancakes in the US are easy to take anywhere and tasty for everyone to love! Looking for an easy pancakes recipe or fluffy pancakes? Look no further and try this better for you pancake on-the-go. They are delicious with a delicate touch of sweet and individually wrapped so they can be tossed in a school bag or purse. You can also eat home and top with syrup, fresh fruit, or marmalade!
Ingredients: wheat flour, reduced fat milk, eggs, canola oil, sugar, dried glucose syrup, glycerin, leavening (cream of tartar, sodium carbonate), salt.
Allergens: Contains eggs, milk and wheat. May contain traces of soy, hazelnuts, and almonds.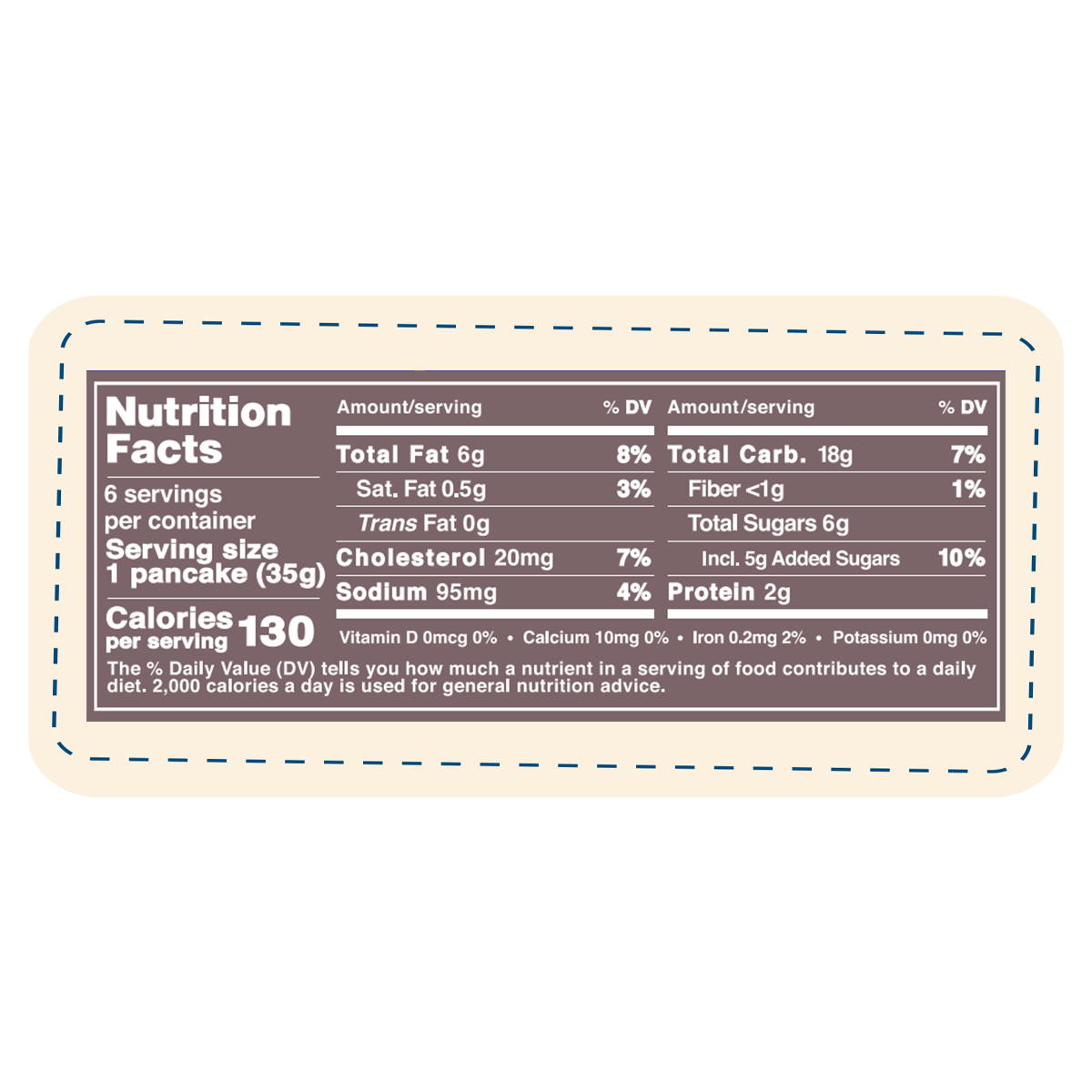 Our tasty treats have a shelf life of 28 days, and can be store at ambient temperature!
Deliciousness in a Wrapper!😋
Anytime,
anywhere
Pancakes recipe reimagined with a French twist and made for the go!

No syrup needed
Just the right amount of sweetness!
DON'T
JUST
TAKE
OUR
WORD
FOR
IT
2000+
Verified
reviews
on
Truspilot
"Love the pancakes to go!
Everyone that tries these can't stop eating them!"
"True advertisement. No need to add anything.
Sooo GOOD !!!"
"Absolutely delicious!
Whether eating them hot or cold!."
Made with Simple Ingredients
Made with Simple Ingredients
Made with Simple Ingredients