the chocolate croissants
Description

A specialty from France...a brioche-style puff pastry made with eggs, butter, and real chocolate. the bakerly French chocolate croissants are the reason you will get out of bed every morning. They will make your days happier and yummier since they are filled with the perfect amount of chocolate.
Ingredients: wheat flour, butter, chocolate (sugar, chocolate liquor, cocoa butter, lecithin, natural vanilla flavor), sugar, water, leavening (wheat flour, malted wheat and rye flours, water, yeast), eggs, mono- and diglycerides, yeast, salt, nonfat milk, wheat gluten, natural flavors, acerola extract.
Allergens: Contains wheat, eggs, and milk. May contain traces of soy.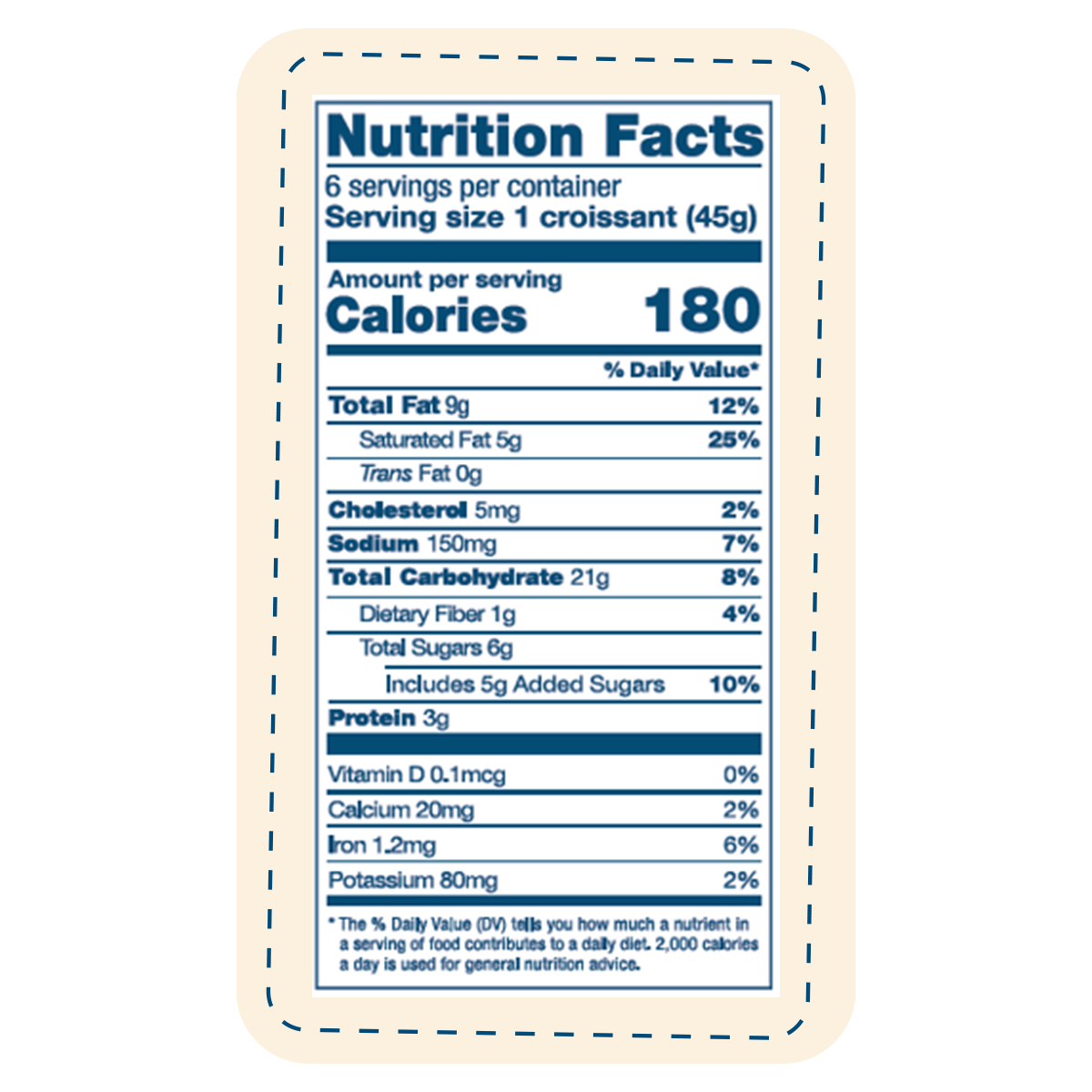 Our tasty treats have a shelf life of 30 days, and can be store at ambient temperature!
Deliciousness in a Wrapper!😋
DON'T
JUST
TAKE
OUR
WORD
FOR
IT
2000+
Verified
reviews
on
Truspilot
"Love the pancakes to go!
Everyone that tries these can't stop eating them!"
"True advertisement. No need to add anything.
Sooo GOOD !!!"
"Absolutely delicious!
Whether eating them hot or cold!."
Authentic French recipes 💙
Made with Simple Ingredients
Authentic French recipes 💙
Made with Simple Ingredients
Authentic French recipes 💙
Made with Simple Ingredients